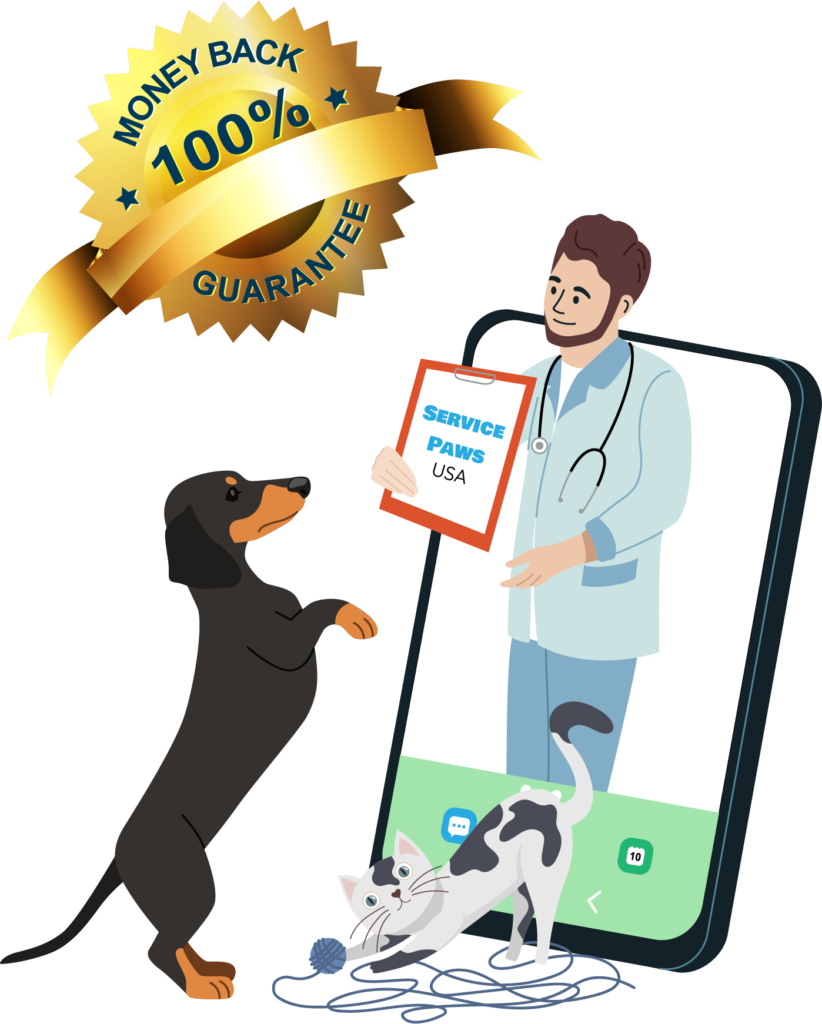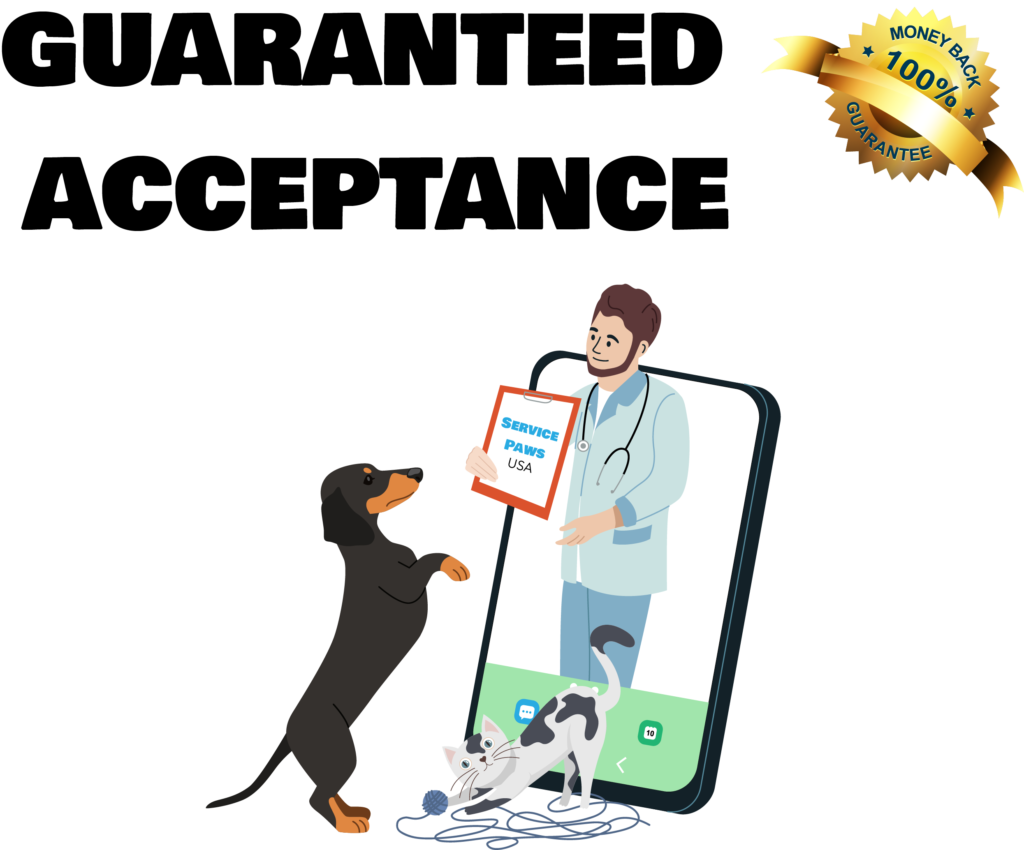 Approximately 5% of landlords will unlawfully reject your ESA/PSD Letter and deny you access. With our exclusive Guaranteed Acceptance option your ESA is protected.
If your ESA/PSD letter is denied by your landlord or property manager we will refund 100% of your purchase.
Psychiatric service dogs are allowed on flights, free of charge, and must be accommodated in places open to the public.
Our mission is to help Americans get access to the support they deserve, especially those who have limited access to in-person consults with licensed mental health professionals.
If you are prepared and would want our assistance, begin by filling out the ESA questionnaire for a valid ESA letter or the PSD questionnaire for a valid PSD letter in order to work with a licensed therapist.
100% Certified ESA/PSD Letters by Licensed Therapists
Animals can be beneficial to the wellbeing of those who are struggling with mental health issues. This is why Emotional Support Animal (ESA) and Psychiatric Service Dog (PSD) owners are recognized and protected by federal and state legislation (PSD). As your advocates, we can help you protect yourself and your animal from discrimination, higher rent, and higher security deposits by giving you legal advice and assistance.
How It Works
Improve your life with
service paws usa
SERVICE PAWS USA understands the comfort and companionship that a pet can provide, and we don't think you should have to go without it.
MOST FREQUENTLY ASKED QUESTIONS
You can always count on Service Paws USA to assist you as a person and not as a number.
What are you waiting for?
Start your Pre-Screening Now!